FOR INFORMATION ON OUR RENTALS CALL US AT: 516-376-7930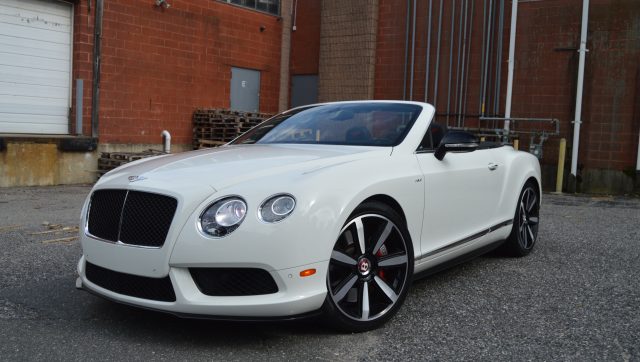 Bentley Continental GTC V8s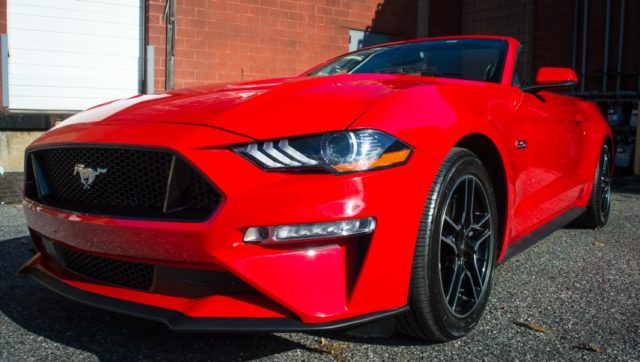 Ford Mustang GT Convertible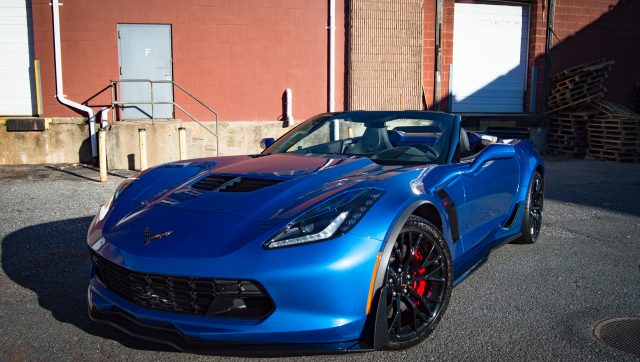 Corvette C7 Z06 Convertible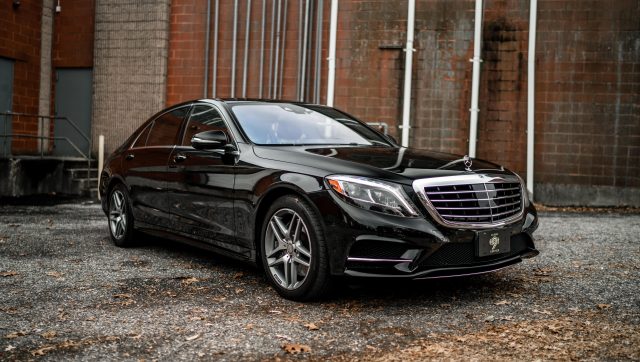 Mercedes Benz S550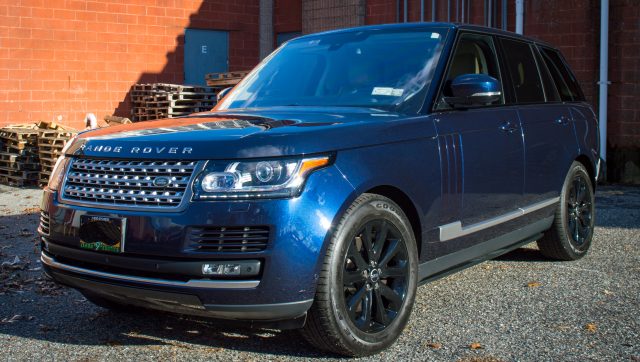 Range Rover HSE TD6
Aston Martin Vantage
Aston Martin has forever been a symbol of sport luxury vehicles. With British craftsmanship and refinement, including a "crystal key", the V8 Vantage provides a upper echelon experience. What's better than a fast car with luxurious features? One with a convertible top and thats available to the general public for rent.
This car was made famous by James Bond and we understand why. Rent it today and you'll understand why too. The V8, complimented by the optional performance exhaust, sounds absolutely amazing and will turn heads wherever you go. You may even feel like 007 for at times.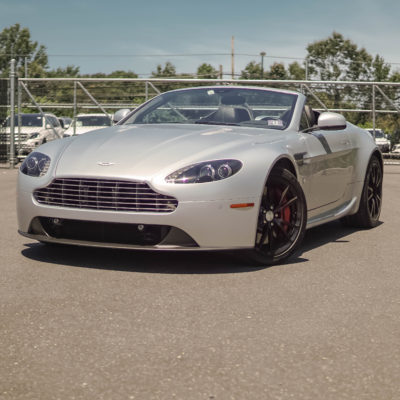 Lamborghini Huracan Spyder RWD
Named after the famous fighting bull the Huracan is one of the latest Lamborghini's to hit the streets. You won't have to travel all the way to Italy to rent the Lamborghini Huracan Spyder. Our Lamborghini rental service has never been easier.
The all-new updated Lamborghini Huracan Spyder RWD. The same Lamborghini Huracan rental experience everyone loves, but with better performance and now turbocharged with rear-wheel drive. Not only that, but with a more modern and aggressive body style as well. Rent this vehicle today and feel the further modernization/new version of one of our favorite Lamborghinis.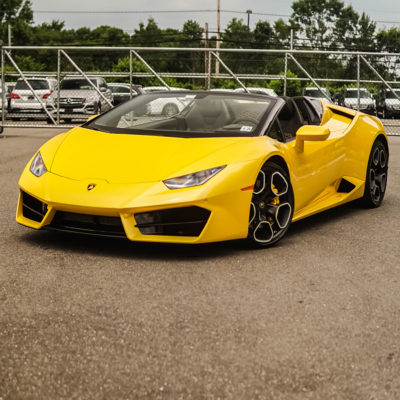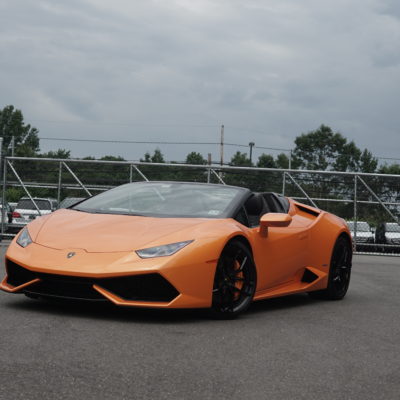 Named after the famous fighting bull the Huracan is one of the latest Lamborghini's to hit the streets. You won't have to travel all the way to Italy to rent the Lamborghini Huracan Spyder. Our Lamborghini rental service has never been easier.
This new Italian supercar replaces the Gallardo and is almost as fast as the flagship model the Lamborghini Aventador. The convertible Lamborghini Huracan is one of the most fun sports cars to drive. The mid-engine Italian sports car reflects the latest style and engineering technologies in every inch. Renting a Lamborghini and you'll be addicted to the roar of the naturally aspirated V10 engine. The motor puts out an impressive 602hp and sprints from 0-60 in just 2.8 seconds. Inside the Lamborghini 610-4, you'll find premium hand-stitched leather and cool hexagon shapes in every corner. Inside and out its hard to distinguish whether it's a fighter jet or an exotic car.
Once you step on the gas it will be obvious why you should try this car out. The aggressive styling demands attention wherever you go. Show up to your next special event in style and watch as crowds gather around the car to take pictures. Surprise your loved ones with an exotic car rental from Cloud 9 Exotics. It is the perfect car to rent if you're looking to make a statement. The 12.3 digital dash makes you feel as if this car can fly. We could go on and on about the many reasons to rent a supercar for the weekend but you'll have to try it yourself to actually understand how exciting this car is to drive. Get a taste of Italy's love for cars in one of this masterpiece of engineering and technology.
BMW i8 Roadster
The first hybrid sports car developed by BMW fuses a combustion engine and an electric motor seamlessly. Although it looks like an all electric futuristic sports car the electric motor is only used at low speeds or in combination with the gas engine. How fast is the BMW i8? The i8 can go from 0-60 in 4.2 seconds with sports mode engaged.
This is the new Roadster edition with a convertible top! Brand new to Cloud 9 Exotics with increased horsepower and range compared to previous i8 coupe models.
The scissor doors of the BMW i8 provide a huge WOW factor when showing up anywhere. The stream flow design of the exterior makes the i8 a very fun exotic car rental. Oh yeah, and it's convertible! Our BMW i8 rental service is available for daily or weekly rentals in NYC, Philadelphia, and New Jersey. At Cloud 9 Exotics, we make it easy to rent a sports car like the i8 so call us today.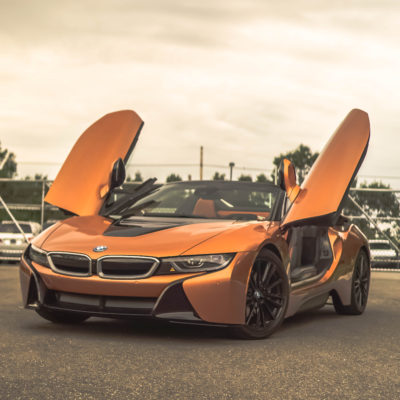 Rolls Royce Dawn
The very first time you lay eyes on the Rolls Royce Dawn you'll see the beautiful recessed Rolls-Royce grill sitting right under the iconic Flying Lady ornament. The top can be lowered in just 22 seconds, revealing an open space that connects you to your surrounding environments like never before. Whether you choose to have the top up or down the timeless design is combined together with the newest automotive technology in the most graceful way. You might think that the dawn is just a convertible version of the Rolls-Royce Wraith but its styling is actually 80 percent different.
The Dawn's cabin is crafted with the highest quality pristine leather hides. The hand-stitched interior is sewn to perfection which is something you can expect from a high-end luxury convertible rental. The Dawn features coach doors found in all late Rolls-Royce models that open in the opposite direction you would expect. You can close the door by pressing a button on the interior of the car. This combined with the top down allows for very easy access getting in and out of your luxury car rental. A superb 16 speaker bespoke audio system uses an active volume adjustment system that adapts to its surroundings based on the position of the top. There is also plenty of trunk space to fit all your luggage.
The rear is finished with carefully selected handcrafted veneers. The interior features superior noise isolation, comparable to a Rolls-Royce coupe allowing you to quiet your surroundings with the touch of a button. Dawn's interior and exterior offer everything you can expect from a luxury car rental.
Rent Rolls Royce Dawn and transport yourself in the seductive new luxury motor car from Rolls–Royce. The Dawn is the perfect Rolls-Royce rental to enjoy when traveling abroad. A new type of luxury convertible that combines exclusivity and exquisite touches. It is the sexiest Rolls-Royce that has ever been built. The dawn seats four adults comfortably so your passengers will feel well taken care of. At first glance, you can immediately tell that this a bespoke convertible.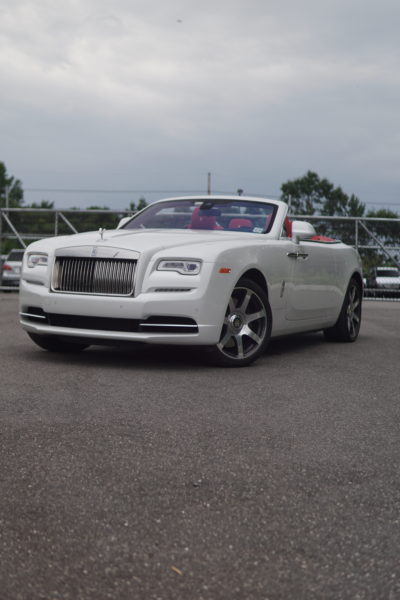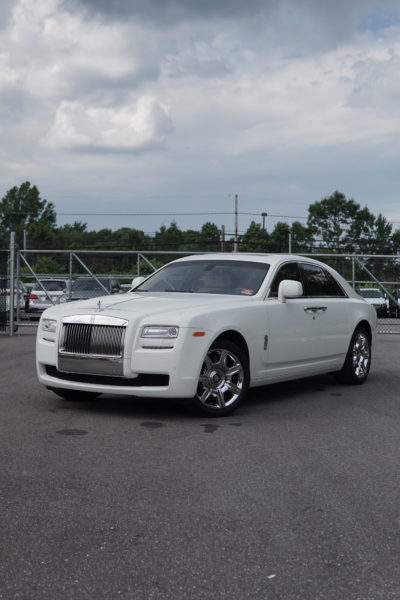 Rolls Royce Ghost
Get behind the wheel of a luxurious Rolls-Royce today.  As soon as you drive off you will be impressed by the quiet and smooth ride this motor car provides. When you rent a Rolls Royce, especially when you rent a luxury car of this caliber, you are getting behind the wheel of one of the most luxurious cars that have ever been produced.  A luxury car rental can make your holiday or vacation even more memorable, especially when you rent a Rolls Royce Ghost. Travel in style, luxury, and glamour to your next event.
Arriving in a Rolls Royce is a statement you make of your style and your persona. It will reflect who you are when you are in a new city, whether you are there for business or leisure. You may be on a short vacation with your family and friends or your traveling with coworkers. You may have decided to just go sightseeing in a new city in the lap of luxury. Whatever your intention, Rolls Royce Ghost rentals take your experience to stratospheric levels of enjoyment, comfort, and fun.
Rent a Rolls Royce Ghost and experience difference between this car and all the other luxury cars you may have driven in the past. The Ghost is equipped with a twin-turbocharged engine with 563 horsepower. After driving in one of our Rolls-Royce rentals our customer say it felt like they were floating along and not really driving. The drive experience is as smooth as silk, for both the drivers and the passengers. We also provide you with the option to hire a chauffeur to drive you around in your Rolls Royce rental car, but then you wouldn't be able to enjoy the sheer thrill and euphoria that comes from being behind the wheels of this beauty.
The twin-turbo engine accelerates from 0-60 in just 4.8 seconds and can reach speeds of 155mph. Rent Rolls Royce Ghost if you want to set your adrenaline pumping and your heart racing. The eight-speed ZF automatic shifting gears ensure that you have a seamless and effortless drive through the streets of any city that you choose. No matter what speed you choose to drive in and what you choose to do when you rent Rolls Royce Ghost, you can be sure of having the maximum protection, safety, and security that any car on earth can give. Not to mention the highest levels of comfort that will have you looking forward to your next luxury car rental!
Chevrolet Corvette C7 Z06 Convertible
Built in Bowling Green, Kentucky the Corvette represents the latest American Supercar with a heritage going back all the way to 1953. The body is developed using a state of the art light aluminum space frame which adds rigidity and keeps you safe. The stingray rental also comes with Bi-Xenon headlamps, Traction control, Active handling, and 4-wheel antilock brakes.
The reason car enthusiast love Corvette rentals is that they are affordable but have the performance of a supercar. Compared to its foreign competitors the Corvette offers a comparable level of performance at a fraction of the cost.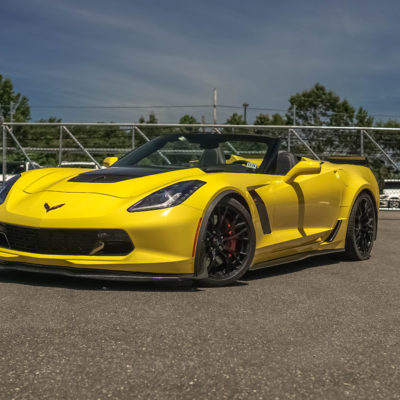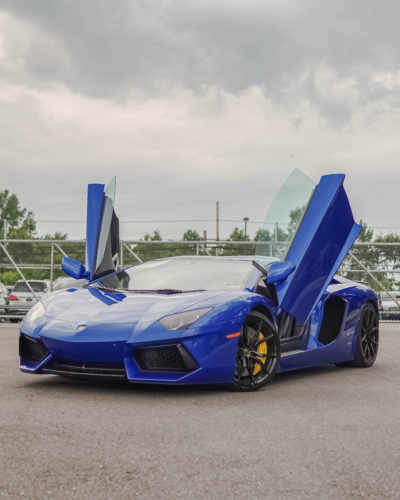 Lamborghini Aventador
Try our Lamborghini rental service today and experience an adventure behind the wheel of a Lamborghini Aventador Coupe. The new Aventador has even more aggressive styling and looks better than ever. The flagship model in the Italian sports car manufacturer comes equipped with a 6.5-liter V12 engine that produces an unbelievable 700+ horsepower. When you step on the gas this raging bull growls like a beast.
Our Aventador is equipped with a 7-speed automated manual single clutch transmission. Along with Strada, Sport, and Corsa driving modes, but if it's your first Lamborghini rental we recommend setting it to Sport.
Overall the angles, wedges and hexagon shapes found throughout this car make it look like an advanced fighter jet. The Aventador is a car, unlike anything you have driven before. Rent this cool ride today and spoil yourself with a beyond premium car rental experience. This beautiful Lamborghini has a jaw-dropping 0-60 time of just 2.9 seconds and a top speed of 217MPH although we recommend following your local laws and speed limits. You can hire a Lamborghini Aventador for a day or weekend through Cloud 9 Exotics.