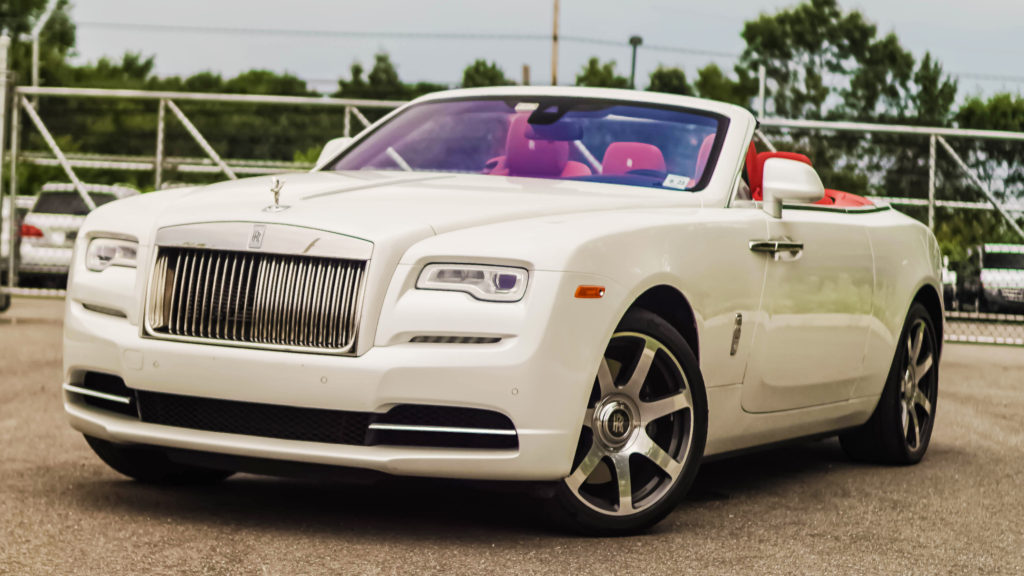 Our Rolls Royce Dawn car rental  cabin is crafted with the highest quality pristine leather hides.
The hand-stitched interior is sewn to perfection which is something you can expect from a high-end luxury convertible rental.
A superb 16 speaker bespoke audio system uses an active volume adjustment system that adapts to its surroundings based on the position of the top. There is also plenty of trunk space to fit all your luggage.
The rear is finished with carefully selected handcrafted veneers. The interior features superior noise isolation, comparable to a Rolls-Royce coupe allowing you to quiet your surroundings with the touch of a button.
This Rolls Royce Dawn's interior and exterior offer everything you can expect from a luxury car rental.