Lamborghini Huracan Spyder RWD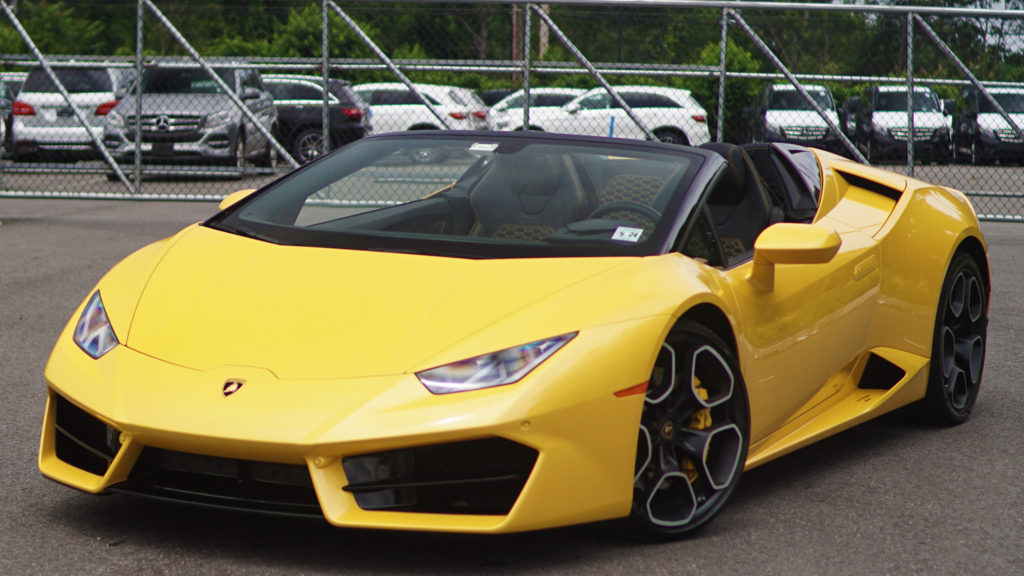 Our Lamborghini Huracan Spyder RWD car rental is one of the latest Lamborghini's to hit the streets. You won't have to travel all the way to Italy to rent the Lamborghini Huracan Spyder. Our Lamborghini rental service has never been easier. The all-new updated Lamborghini Huracan Spyder RWD. The same Lamborghini Huracan rental experience everyone loves, but with better performance and now turbocharged with rear-wheel drive. Our Lamborghini Huracan Spyder RWD is available  for rent  through Long Island Exotic Cars with single daily rates, weekends rates and weekly rental packages. Rent this vehicle for your next event, birthday, night out  on the town or video shoot, prom, weddings and wine tours.  
This Lamborghini Huracán has emerged as the Italian manufacturer's top-seller. Like an exotic car fancier's dream, it's hard to imagine the fast and powerful supercar getting any better than its previous models. But welcome the Lamborghini Huracán.
Beyond its speed, the Huracán continues Lamborghini's trademark driving versatility, technological wonderment, and status as automotive artwork. With the top up or down, three driving modes are available via a switch on the steering wheel. The Hurricane's engine, transmission, all-wheel driving and other systems are all adjustable for your driving preference.