Rent Our White BMW i8 4-Seater Coupe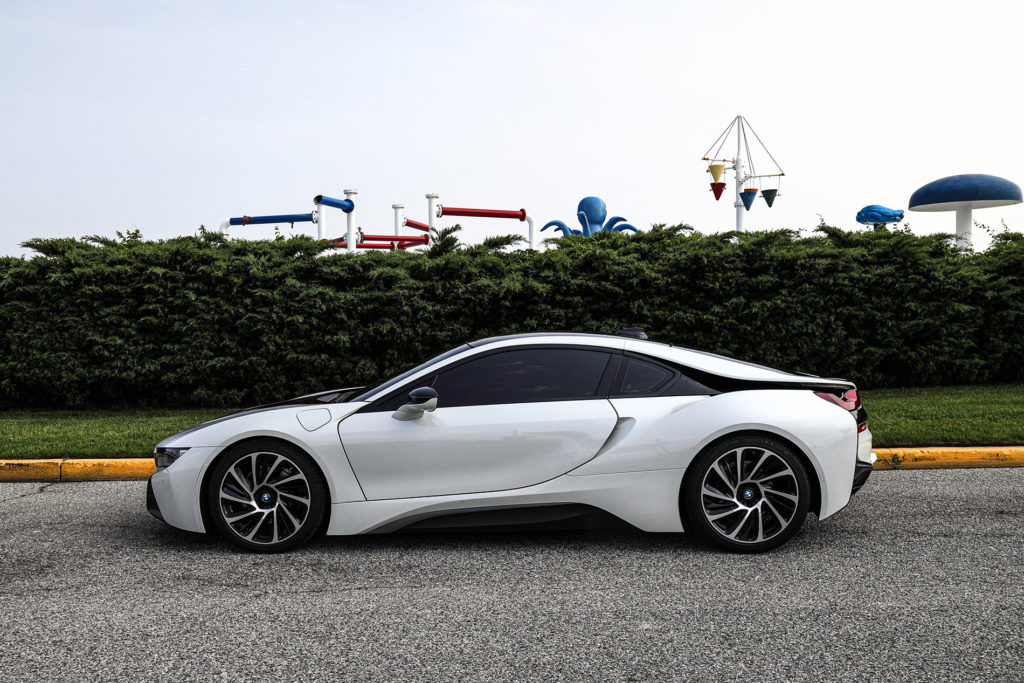 This is the new Roadster edition with a convertible top, the stream flow design of the exterior makes our White BMW I84-Seater Coupe a very fun exotic car rental.
BMW I8-4 Seater Coupe fuses a combustion engine and an electric motor seamlessly, although it looks like an  electric futuristic sports car, the electric motor is only used at low speeds or in combination with the gas engine. BMW I8can go from 0-60 in 4.2 seconds with sports mode engaged.
Our BMW18O  is available  for rent  through Long Island Exotic Cars with single daily rates, weekends rates and weekly rental packages. Rent this vehicle for your next event, birthday, night out  on the town or video shoot, prom, weddings and wine tours.
This BMW i8- 4 Seater Coupe will appeal to those interested in a luxury car rental that offers sustainability and the look and feel of a sports car.
From the first glance this model demonstrates its move toward the future with its dihedral doors that open upwards like an eagle stretching its wings.
It's aerodynamic design keeps it low to the ground and its performance level high.