Photography and Video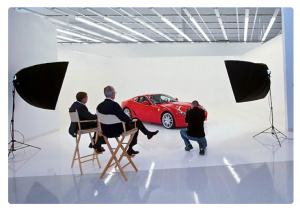 Here at Long Island Exotic Cars we offer high  quality photo and video services for your car. Located in Malverne, New York,  Long Island Exotic Cars has partnered  with 2 indoor  photo studios both in Nassau and Western Suffolk Counties. Booking for the Nassau County studio are either half day (4 hours) or full day (8 hours). The Suffolk County studio is available hourly. Outdoor shoots of your desired location(s) are available in half and full days. Call: 516-837-3841 for details
Photography
All shots from the photoshoot will be presented with 4×6 printed proofs and delivered on a dvd or flash drive memory stick. Shots from the shoots will be edited and color corrected if need be using Adobe Photoshop CC. If any shots were edited or altered in Adobe Photoshop Lightroom, originals will be provided.
The photoshoot includes: all edited photos from the shoot in 4×6 proofs (glossy or matte), (20) 5×7 prints, (10) 8×10 prints and (1) 24×36 large format print.
Call: 516-837-3841 to book today!

---
Video
Our video is shot in 4K. We use a gimbal rig for stabilization providing smooth video and transitions. The edited final product of the video will be delivered on an encoded dvd or flash drive memory stick. The video is edited in Adobe Premiere and exported in 4k High Definition. Lesser quality video is available upon request for web media or instagram. Once the video is edited you can expected a 2-4 minute video. Call: 516-837-3841 to book today!
---
Accommodations
Long Island Exotic Cars prides ourselves with concierge service. Special accommodations such as locations, props, rollers, aerials and models are available upon request to make your Long Island Exotic Cars' Photoshoot experience the most unique and the very best! Call: 516-837-3841 to book today!