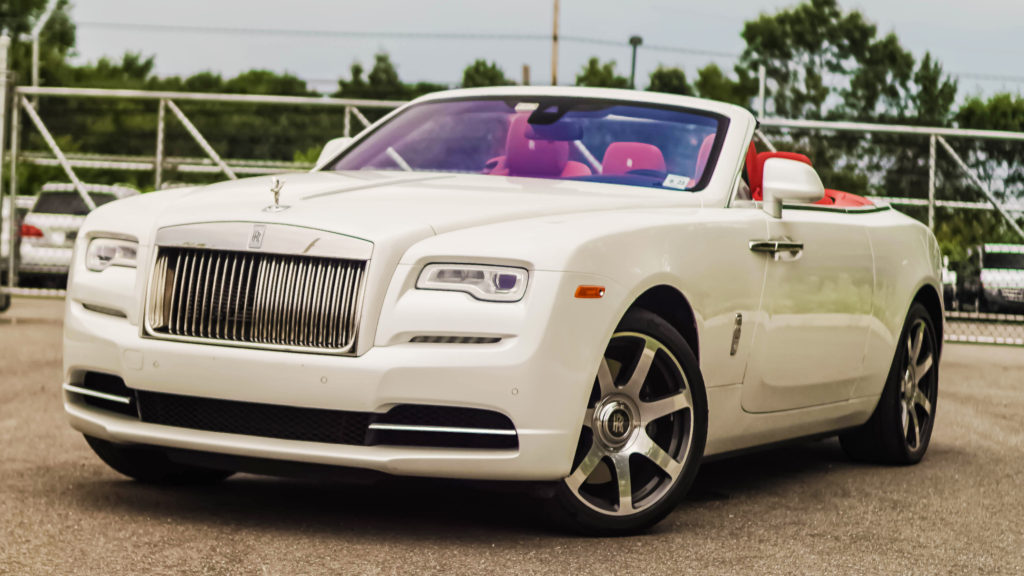 Rent our Rolls Royce Dawn and experience the effortless pleasure of driving the ultimate luxury transportation, but it is also the ultimate vehicle to get chauffeured in.
Be marveled by the craftsmanship inside and out. Our Rolls Royce Dawn gives an appearance of success wherever you arrive to. The hand-stitched interior is sewn to perfection which is something you can expect from a high-end luxury convertible rental.
Our Rolls Rolls Royce Dawn is available for rent through Long Island Exotic Cars with single daily rates, weekends rates and weekly rental packages. Rent this vehicle for your next event, birthday, night out on the town or video shoot, prom, weddings and wine tours.
The rear is finished with carefully selected handcrafted veneers. The interior features superior noise isolation, comparable to a Rolls-Royce coupe allowing you to quiet your surroundings with the touch of a button.
This Rolls Royce Dawn's interior and exterior offer everything you can expect from a luxury car rental.