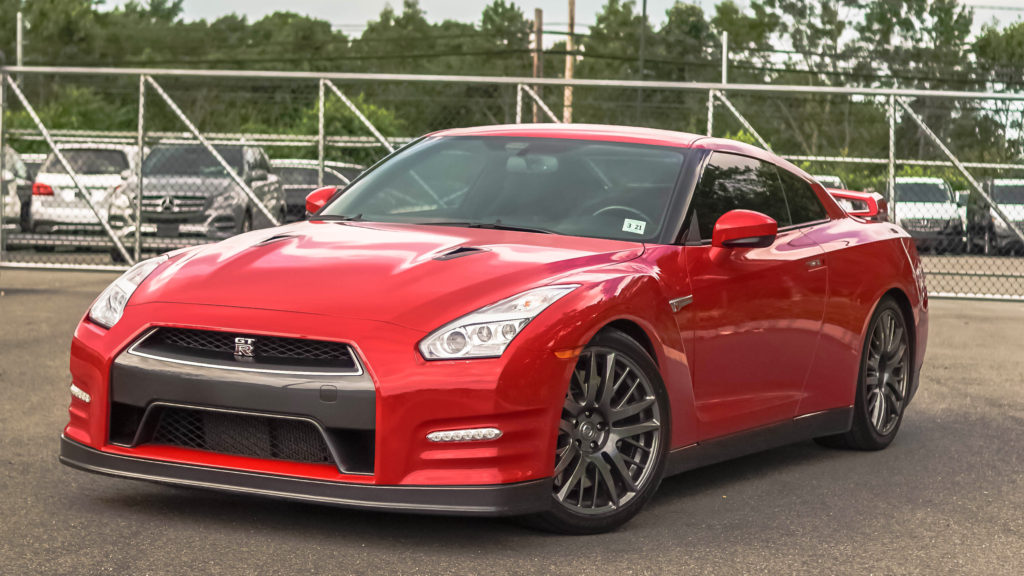 Our Nissan GT-R car rental is powered by an ideally sized, twin-turbocharged 3.8-L V6 that produces a prodigious horsepower and equally immense torqueAll that performance is readily available and in comfort.
You can drive the Nissan GT-R while enjoying superbly supportive leather seats with synthetic suede inserts. There's dual-zone automatic climate control, a heated eight-way power driver seat (four-way for the front passenger) and manual tilt-and-telescopic steering wheel.
Our Nissan GT-R is available for rent through Long Island Exotic Cars with single daily rates, weekends rates and weekly rental packages. Rent this vehicle for your next event, birthday, night out on the town or video shoot, prom, weddings and wine tours.
This Nissan GT-R has 20-inch wheels with summer run-flat tires, LED headlights, and running lights. There's front and rear parking sensors, power-folding heated mirrors and adaptive suspension. And there's configurable drive modes as well as keyless entry and ignition.
The combination of all-wheel, impressive technology, and traction control systems make all the difference. Choose this car and simultaneously experience stunning performance and ease of driving.