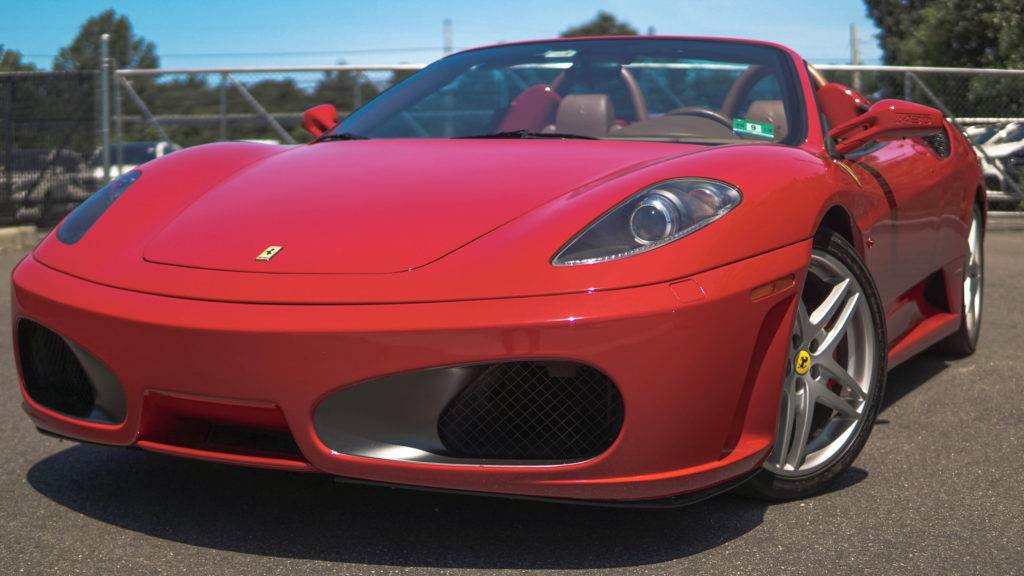 Our F 430 Spider car rental proves to be exotic and  can truly be enjoyed in all types of conditions.
This F 430 Spider is the convertible version based on the coupe and was designed by Pininfarina with aerodynamic simulation programs also used for Formula 1 cars. 
The fabric roof panel automatically folds away inside a space above the engine bay, it also features automatic exhaust-pipe valves, which turn up the "wail" under hard acceleration around 4000 rpm.
F 430 Spider is smooth, perfect curves that make your heart skip a beat.
It's powered by a 4.3-liter rear-mounted engine that can propel the car from 0-60mph in a little over four seconds and hit a top speed of over 190mph.
The clear cover over the engine compartment means that this powerhouse is always on display.
Our Ferrari F 430 Spider has two steel roll bars and an all aluminum chassis and body to reduce flex and increase the rigidity of the car, especially when cornering at high speed.