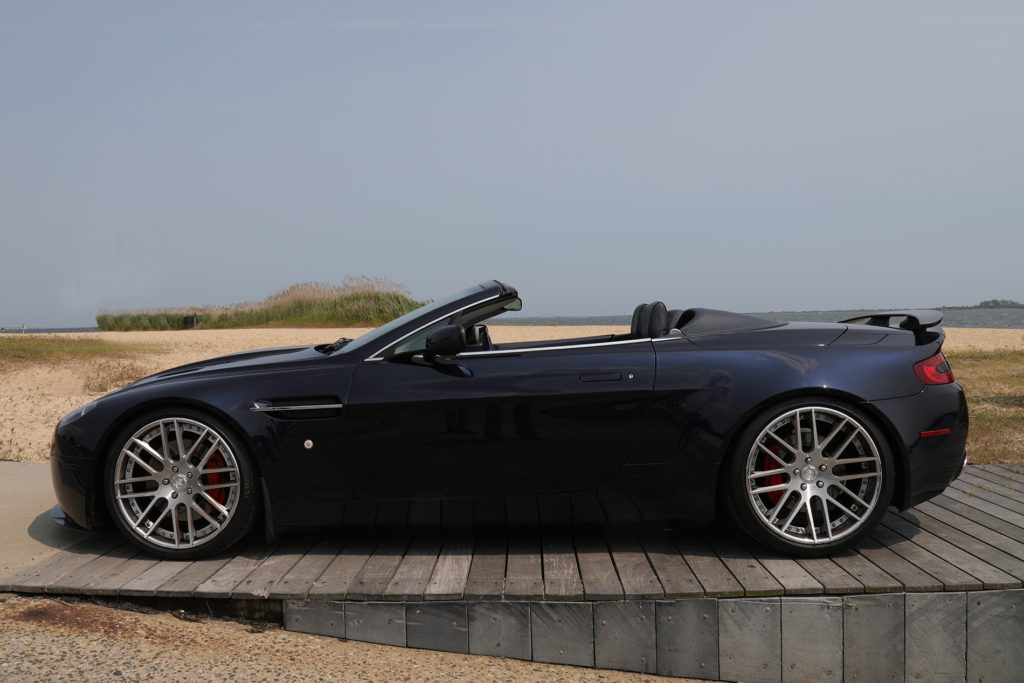 Renting our Aston Martin Vantage FLC is a  fantastic idea for your groom's wedding present while you and your Bridesmaids travel in our gorgeous traditional, vantage wedding car.
Make your experience  even better by renting our Aston Martin Vantage FLC  car for your wine tours and proms.
Our Aston Martin Vantage FLC car rental offers fancy options such as a full-leather interior, heated and ventilated seats, a carbon-fiber steering wheel, embroidered headrests, a self-parking feature, and several different options for interior trim, among many other features.
Our Aston Martin Vantage FLC car rental is the gentleman amongst sports cars. No other car in its class radiates luxury so elegantly. It optics are truly royal.
However, as soon as one touches the gas pedal, it is revealed just how much power potential is lurking under the magnificent hood. With regards to performance, our Aston Martin Vantage FLC knows no limits – even exceeding 250 km/h.  Rent our Aston Martin Vantage FLC in Long Island  and feel the passion which this magnificent British car has to offer.
A seductive style to build up a desire within everyone, the new refined design from our Aston Martin Vantage FLC is recognized from all sport car enthusiasts around the globe and will garner many envious looks.  A pure form like a piece of art with perfection in every refined detail to create the most beautiful yet dominant Vantage FLC in Aston Martins history. Our Aston Martin Vantage FLC features all of the most luxurious materials to create a driver and passenger environment to experience the most enjoyable ride. All of the interior parts are handcrafted by some of the best artisans and let our  Aston Martin Vantage FLC not only become a unique sports car, but as well as a sacred place.